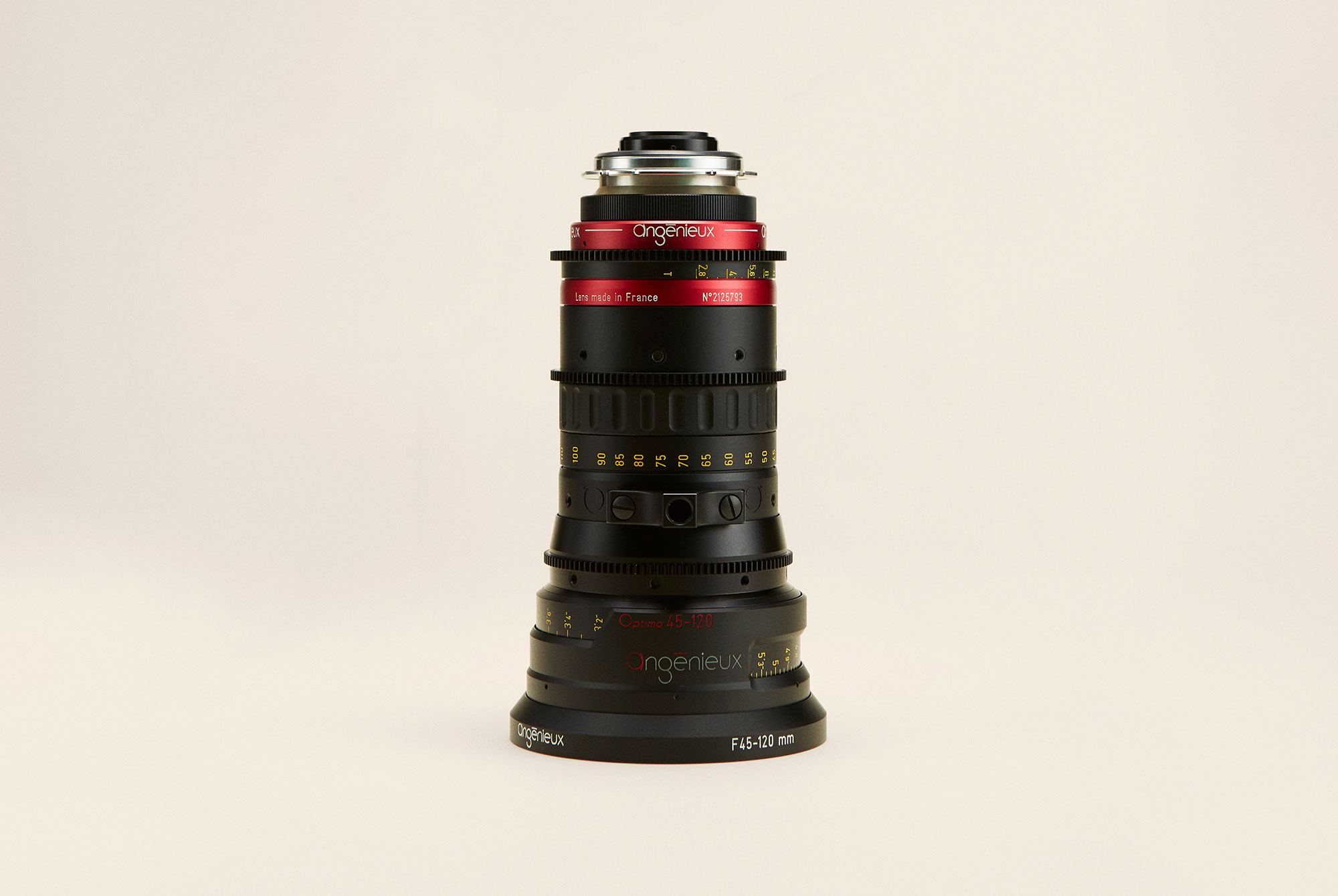 ANGÉNiEUX Optimo 45-120mm
Angenieux is a French Lens Manufacturer that specializes in Zoom Lenses. Pierre Angenieux himself was one of the inventors of the zoom lenses around 1930's.
The 45-120 is a Telephoto Compact Spherical Zoom Lens. This lens is part of the Optimo Family, which are the lightest and the most compact series of cine zoom lenses in the industry. They are perfectly suited for projects requiring modern, lightweight and compact digital cameras and Steadicam work.
ZOOM RATIO : 2.7X
FOCAL LENGTH : 45 - 120 mm
APERTURE : f/2.6 – T2.8
CLOSE FOCUS : 3 ft 1 in – 0.94 m
IMAGE COVERAGE : S35+ : 31.4 mm diagonal
WEIGHT : 4.3 lbs – 1.95 kg
LENGTH : 203 mm
FRONT DIAMETER : 114 mm
To our clients, friends, and newcomers, we are now open with CDC COViD-19 protocols in effect. You may download our COViD guidelines here Dismiss